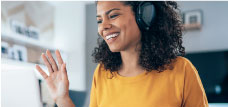 Business Rates - Preparing for the New Financial Year
12 December 2023: Virtual

Thank you to Analyse Local for sponsorship of this webinar.
This important seminar sponsored by Analyse Local will review preparations for the forthcoming financial year for both Billing Authorities and Ratepayers. Speakers will address the impact of implementing Government policy and the financial settlement with local government. The balance of funding between the two property taxes will be analysed together with the decision making and forecasting in local authorities and the completion of Government returns. Finally, an experienced practitioner will comment on the challenges for Billing Authorities in preparing their administration to administer and collect business rates in an election year.